We attended the 5th Ottawa International Conference on Neuromuscular Disease and Biology
We attended the MDUK National Conference
We shared our research during the Live TreatSMA SMA Awareness Day
We shared our research on muscle in health & disease at Soapbox Science, Stoke-on-Trent
We attended the Cure SMA conference in Anaheim, CA
Our editorial on SMA research funding is published in Future Neurology
We have been awarded an ASPIRE summer studentship!

We gave an overview of our SMA research at the MDUK Research and information day.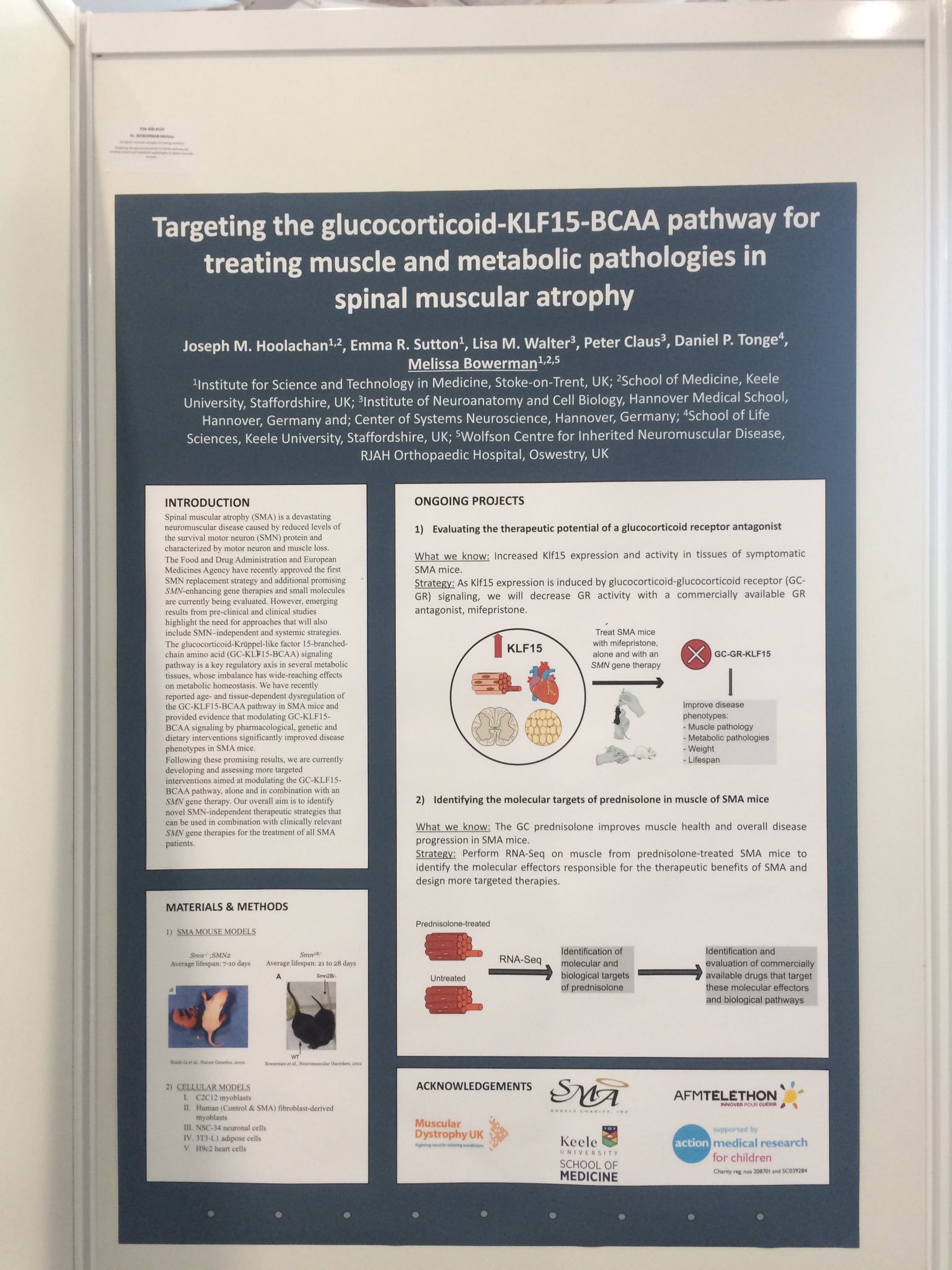 We attended the Myology conference in Bordeaux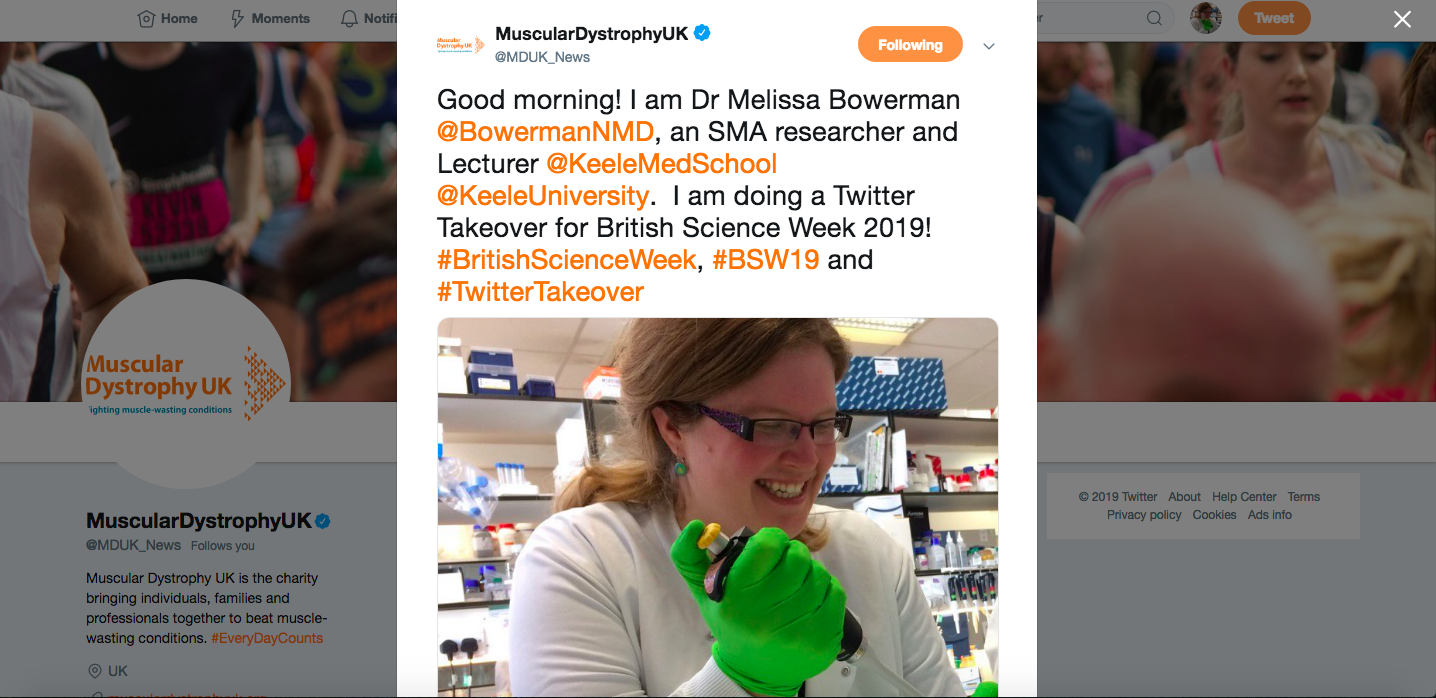 For British Science Week, we took over MDUK's Twitter account for a day.
We hosted a successful UK SMA Research Day at Keele Hall, Keele University
We were awarded a research grant from Action Medical Research for children!
We were awarded a 4-year studentship from MD UK!
We got muddy and pink to raise funds for The SMA Trust!
Our manuscript on circadian defects in SMA is accepted for publication in HMG!
SMA NEWS TODAY has written a nice article on our recent EBioMedicine paper.
Our image of NMJs is highlighted on the homepage carousel of EBioMedicine.
Our article is the most viewed over the last few weeks in EBioMedicine.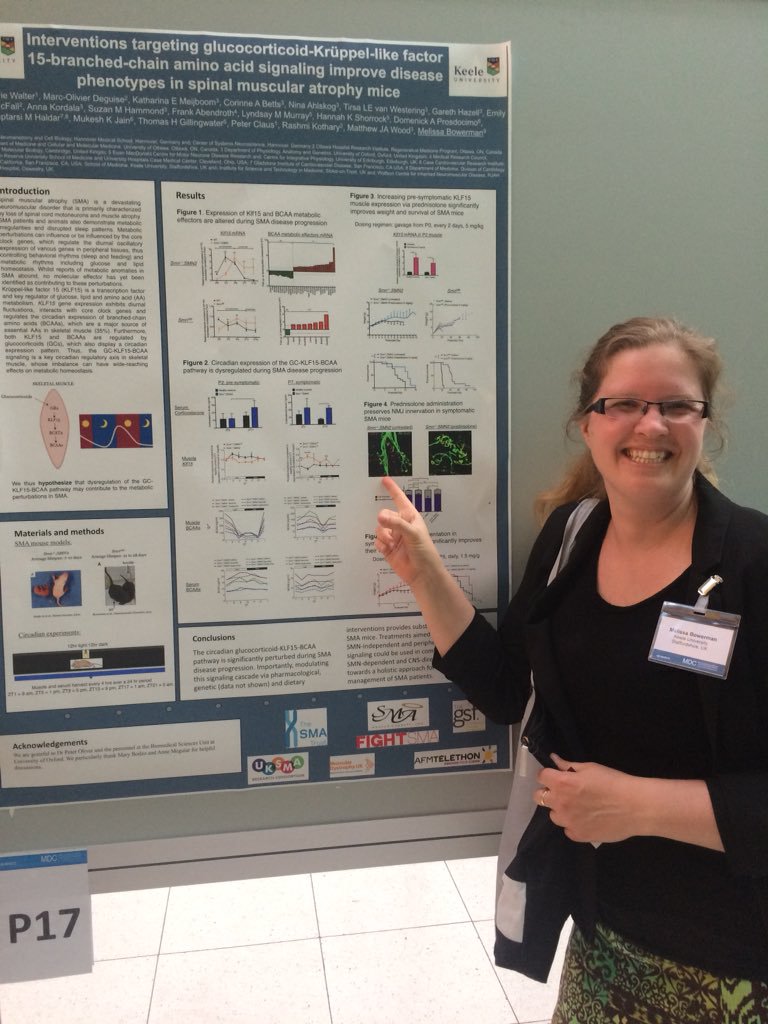 We attended the Muscle Development, Regeneration and Disease conference in Berlin
We attended the International Scientific Congress on Spinal Muscular Atrophy in Krakow